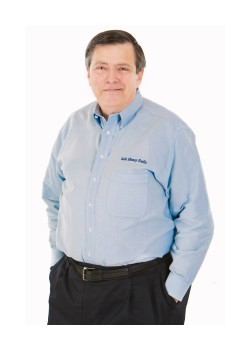 Rick Dennis
Rick Dennis is a well-known financial educator in Southeast Texas and host of The Safe Money Radio Show, heard every week on radio stations in Houston and Beaumont. He has helped many people from all walks of life eliminate losses in the stock market, save money on their taxes and reduce expenses on their important retirement accounts.
"Over the years I've helped people protect millions of dollars in retirement assets, and not one of my clients has ever lost even a dime of their money in the stock market. I show my clients how they can literally "insure" their retirement nest eggs and receive the following:
· Contractually guaranteed monthly check for the rest of their lives
· Contractual guarantee against loss of any their principal in the stock market
· Ability to participate in a rising stock market, lock in gains from that market and never give back those gains if the market goes down in subsequent years
People who decide to get off the stock market roller coaster ride and become my clients also become members of my S.W.A.N. club – that stands for "Sleep Well At Night."
Rick and his wife Regina live in the small community of Crosby, Texas, a suburb of Houston. Rick enjoys singing with the The Houston Tidelanders, a men's barbershop chorus, and he's a diehard Houston Astros fan. Regina enjoys scrapbooking and solving the daily Sudoku and crossword puzzles in the newspaper.
Find out more about Rick and Safe Money concepts at: www.SafeMoneyHouston.com